Welcome to Alotl Media LLC.
Here "A'lotl" opportunities await!
Hello, I'm Wooper the mascot around here. If you see me around the site it's because I'm giving you some information about commonly asked questions.
Unsure where to start? Here's how the process works in 4 easy steps!
Consultation
Together we look at if we will be a good match. You give me information about your wishes and company/brand/work. I talk about my work methods and answer your questions. I'll send an invoice proposal with a time schedule. If we decide to work together, I will start the assignment.
Proposal
Research begins. I make moodboards or sketches, designs, etc. until I can finetune the concept. I will make a first proposal, which I will show you with a video call or as an attachment via email. When it's approved, I'll start the real thing creating!
Feedback
You can make notes or give some comments if there are any adjustments needed. I will work out any feedback. You are always entitled to 1 correction round. That is why it is important to explain all your needs during phase one, to avoid any change orders.
Final Approval
Delivery of the final project. You will recieve all files needed, depending on our agreement. Then we celebrate the result of our project together!
Responsive web design for the modern lifestyle. Your site will look good both in your customers hands and on the big screens in their homes and offices.
Search Engine Optomization & Copywriting
You put in the hours and effort to make your product great, now is the time to make sure your customers discover all your hard work.
Alotl Science: Digital Courses
Peak to Peek Home Inspections LLC.
Need help developing your niche, discovering how best to reach your potential customers or how to design for disabled individuals? You're in the right place! 
We help create beautiful, functional, designs.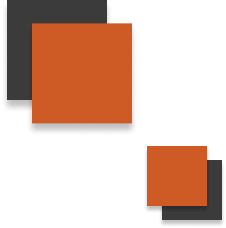 Reach your customers everywhere.
Don't just make a pretty design with no function. Solve a problem, design with the user in mind.
Owner | Creative Director
I am a Physician Assistant turned business owner after an accident caused some blindness. Now I'm a web designer, marketing specialist and patient human. If you would like to collaborate you are more than welcome to get in touch. Let's create something beautiful.
lauren@alotlmedia.com
+1.716.248.8523
Get your FREE quote, start by filling out this form!